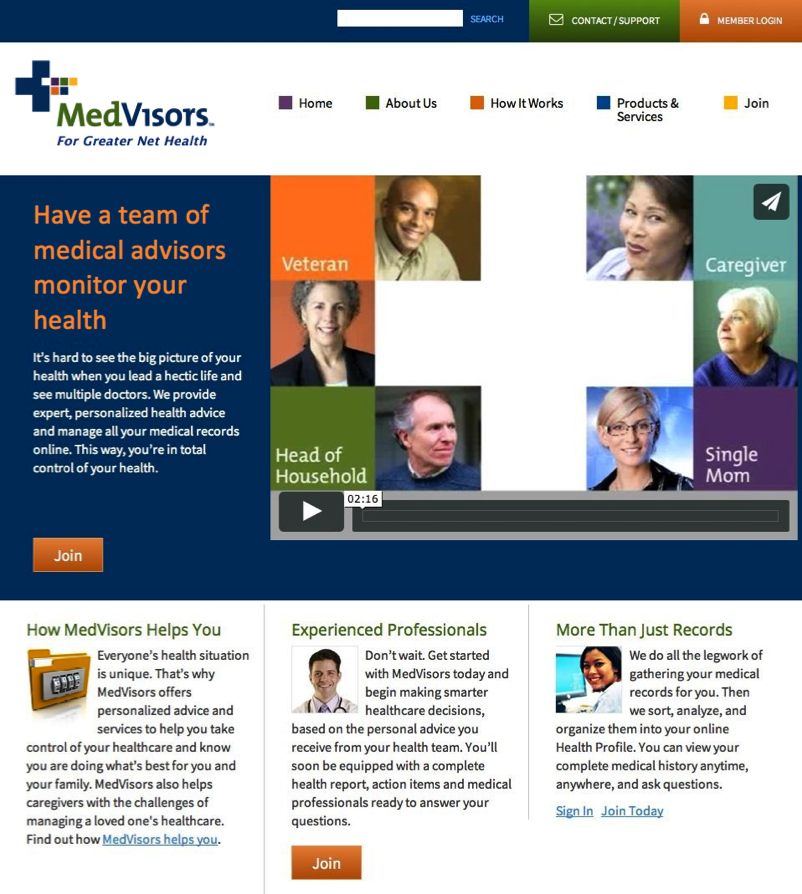 Healthcare web copy and SEO
Dean Creative partnered with an Alexandria, VA design firm to re-brand "YourDocs.com", a service that provides consumers with medical advice and electronic medical record storage. This project entailed healthcare web copy and SEO along with a range of other marketing projects to build and shape a dynamic new brand.
Originally, the name "YourDocs" was widely perceived by physicians to be unprofessional, flippant, and misleading. So, it was essential that new name and tagline be credible, professional, and memorable.
Peggy and Brian Dean were hired to create a variety of names that would satisfy many constituents: the owner, investors, the board, staff as well as participating doctors, pharmacists, and nurses. Fortunately Brian and Peggy are prolific writers and have much experience generating a wide variety of names that approach problems from different angles. Plus we have vast experience working for many organizations developing healthcare web copy and SEO.
All told, we created more than 55 names and three dozen taglines over the course of four rounds of intensive scrutiny. Ultimately, Brian's recommendation was: MedVisors. For Greater Net Health. This line played off what most people tend to focus on: building greater net wealth.  Plus, the word "Net" reinforced that MedVisors is an internet-based health service.
Over time, the tagline was altered to another option presented by Dean Creative: "Smart Guidance. Secure Records." Later, the client wanted to play down electronic medical records aspect and altered the tagline again to "Smart guidance for your healthcare."
© healthcare web copy and SEO