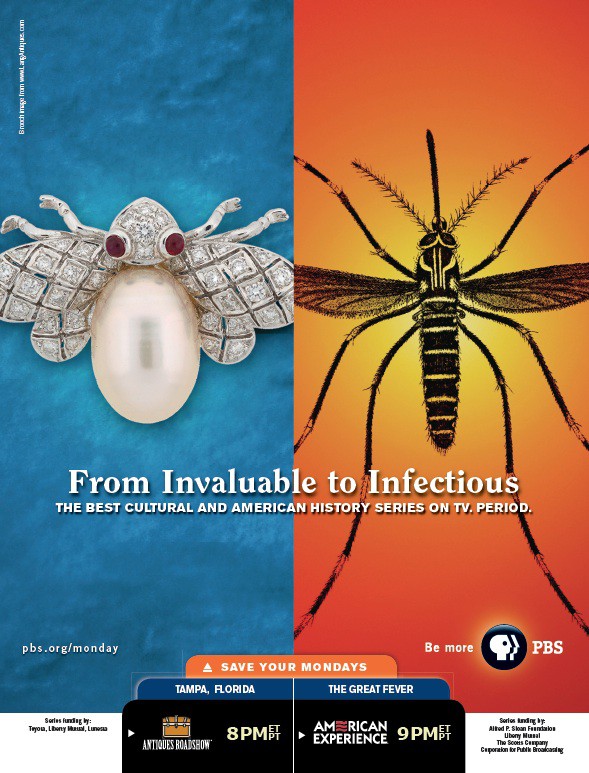 CHALLENGE

:  Promote the six most popular TV series on PBS, which all air on three different nights. This was daunting because we had to wrangle and streamline a lot of information.
SOLUTION

:  Focus each ad on 

one

 night (featuring two unique shows that air back-to-back). We found conceptual similarities between the two series and developed "mirror images" to reinforce their connection. This visually demonstrates how the two shows run one after another. And, the headline reinforces the time / day in a creative and memorable way.
RESULTS

:  This campaign  improved significantly the ratings for these series. Our campaign was so successful that we continued it for 30 months with nearly 30 distinct executions. Media included magazines, metro, bus shelters, and outdoor.
EXECUTION:  "Infectious" – this outdoor board (metro / bus / poster) used intriguing images to promote both Antiques Roadshow and American Experience, which air back-to-back on Monday nights.
branding
concepts
copywriting
design