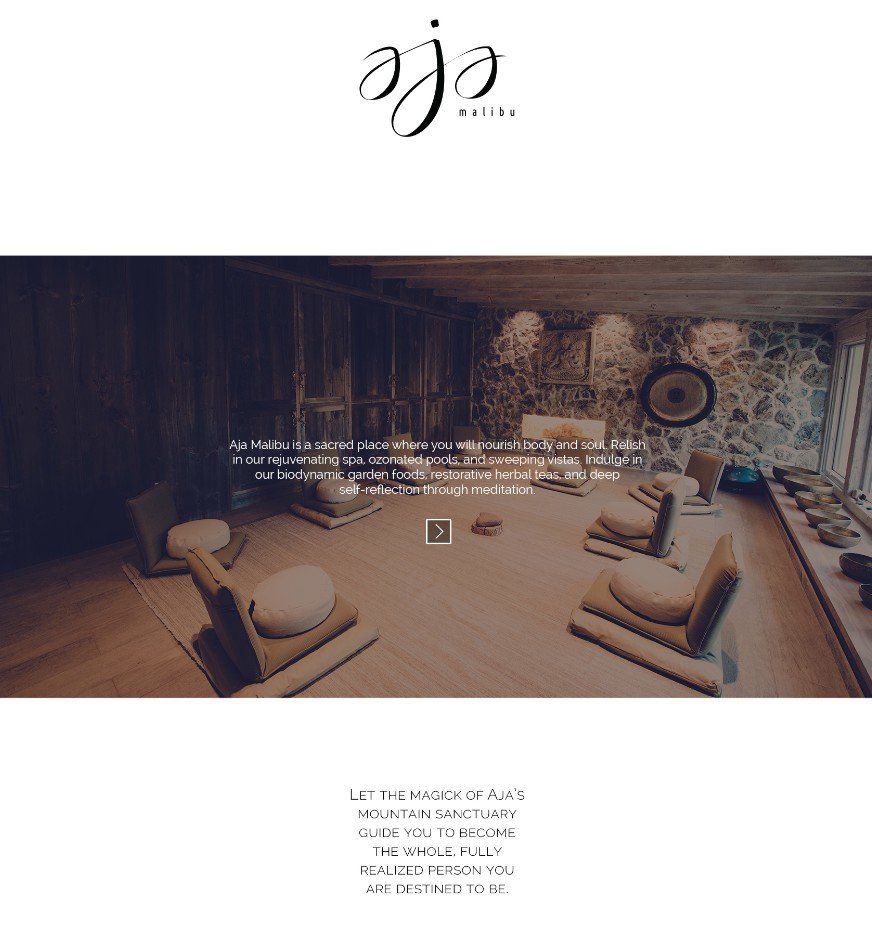 © Dean Creative | luxury retreat web copy
OBJECTIVE:  Develop luxury retreat web copy that is both poetic and benefit-driven. Romance the visitor and entice them to book a package at this spa and retreat in Malibu. Write website copy that has effective SEO so that people can find the site online. Drive people to book a package at this property just outside Los Angeles, CA.
SOLUTION:  We set out to develop luxury retreat web copy that is romantic and sensuous. We also made sure to include the most popular search engine phrases that high-end clients would use. We visited this magnificent property in Malibu to see and experience it firsthand. Plus we had lengthy interaction with the manager.
EXECUTION:  We partnered with an experienced web design firm in L.A. to develop the content and SEO. The web designer created a beautiful site using the latest in modern, responsive web design. Also gorgeous photography is showcased perfectly. We also helped revise the site map and name the web pages.
RESULTS:  Our luxury retreat web copy tested well with SEO tools. The copy is poetic, descriptive, concise, and highly functional. It paints a lovely picture of the resort. And it captures the experience of rejuvenation. Also it presents all information with tangible benefits. Further, the copy is optimal for search engines. It will help a high-end consumer find a retreat that is focused on wellness, new age treatments, and life transformation.
key search words: luxury retreat web copy
branding
copywriting
SEO
WEBSITES