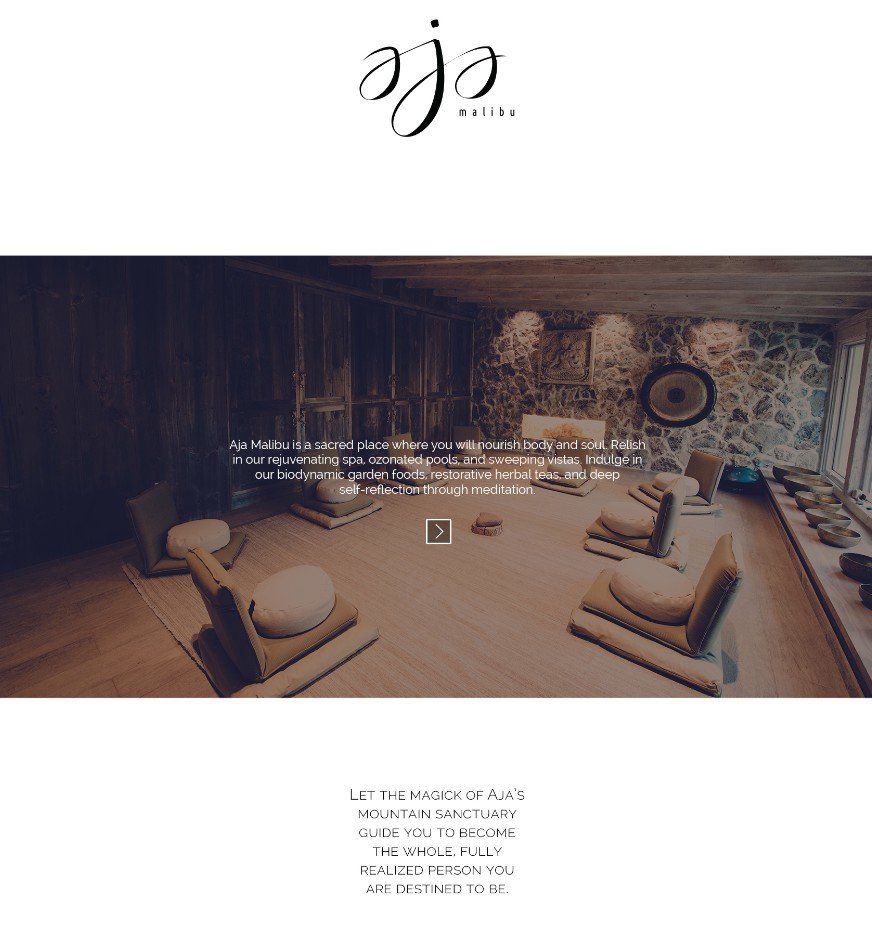 OBJECTIVE:  Create elegant and poetic web copy for a luxury resort in Los Angeles. Romance the visitor and entice them to book a package at a spa/resort in Malibu outside Los Angeles. Write website copy that effectively helps people find the page via search engines.
SOLUTION:  Our copywriting is romantic and sensuous for Aja luxury resort in Malibu near Los Angeles. We also made sure that our copywriter included many of the most popular search phrases and key words that a high-end clientele would use in search engines.
EXECUTION:  We partnered with New Science web design in L.A. to develop the website content and SEO. The web designer created a magnificent design using the latest in modern web design and gorgeous photography.
RESULTS:  Aja, a luxury resort and spa in Los Angeles, tested well in SEO tools. The copy is poetic, descriptive, concise, and functional. It paints a lovely picture of the resort and captures the essential resort benefits and experience. Above all else, the copy is optimal for search engines.
vital keywords: web copy luxury resort Los Angeles