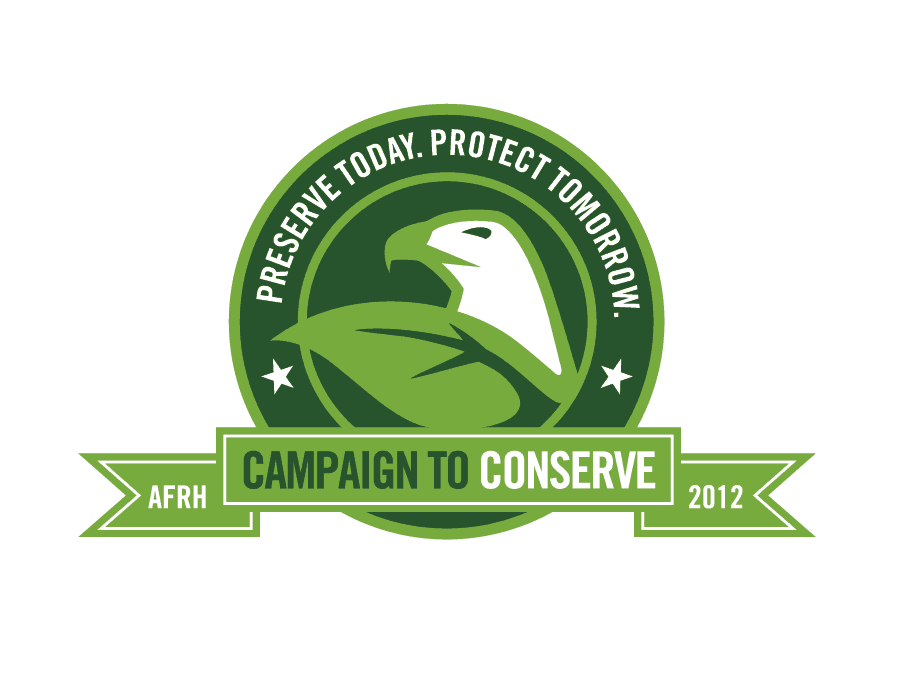 ©Dean Creative – DC sustainability logo design for the AFRH, military veterans retirement home
DC sustainability logo design
OBJECTIVE:  Create a brand identity for a new program at the Armed Forces Retirement Home. This logo would serve as a rallying cry for conservation among staff, residents, visitors, and stakeholders at the AFRH. Write a tagline that is a call to action for people to conserve. Overall, give the program identity a fresh, inspiring, and patriotic look. This brand and the program are part of the federal government's initiative to conserve energy and promote sustainability.
SOLUTION:  For starters we sold the AFRH on a name that tied in with the military: "Campaign to Conserve". This name is active and conveys urgency. The Tagline is a direct call to action for anyone who cares about veterans and the environment: "Preserve today. Protect tomorrow." This tagline is heartfelt and patriotic, and it could almost be a slogan for America herself.
EXECUTION:  For the logo we decided early on that it should be green to immediately signify the green movement, which promotes conservation and sustainability. The two shades of green also harken to the Army. Moreover, the eagle is a proud symbol of America and one that resonates with veterans. Yet, instead of the eagle's wing we designed a prominent leaf. We created this original design in illustrator and it appears on recycling receptacles, brochures, flyers, the Agency's website, and in staff literature and binders.
RESULTS: Our DC sustainability logo design has been overwhelmingly successful. Recycling and energy conservation is up markedly at both AFRH communities. Plus, the entire AFRH community has rallied behind this design, its message, and the program for conservation.
concepts
copywriting
design
Illustration
photoshop
taglines